India, with its billion-plus marketplace, production and R&D facilities, occupies an important place in the global operations of multinational corporations (MNCs). The corporate vehicles of several foreign MNCs are listed on Indian stock exchanges. Public listing means significantly increased regulatory steps to effect changes of control or even internal business restructuring as well as the rigours of ongoing compliance.
This is most evident when a cross-border acquisition involving the transfer of the Indian operations cannot be completed without the cost, effort and time of a mandatory tender offer (an "open offer"), to buy out at least 26% of the public shareholding. MNCs generally operate through privately held entities in foreign jurisdictions as they do not need to raise capital in these markets and being privately held offers greater organisational flexibility. India is an exception to this.
In the protectionist years pre-1991, foreign exchange laws capped foreign investment in Indian companies at 40% shareholding with limited exemptions. MNCs wanting to operate in India had to list and dilute their holdings to the public shareholders, which was part of the then public policy of a broader distribution of wealth. These fetters have disappeared through liberalisation and today foreign investment is fully permitted in most sectors with few restrictions. However, listed MNCs have found it difficult to go private, and continue to grapple with the operational difficulties and costs that come with a public listing. This time, fetters preventing delisting is an onerous process, specifically its price discovery mechanism.
For a successful delisting, the acquirer should be able to acquire 90% of the shareholding by buying out the public at a price discovered through the prescribed reverse book building (RBB) process. Here, control over the price is effectively with the public shareholders who, in the absence of a price band (only a fixed floor price), can tender at any price, and the price at which shares accepted takes the acquirer's shareholding to 90%, becomes the discovered exit price. This is prone to exploitation by arbitrage seekers, shareholder groups who bid at exorbitantly high prices, leading to many failed delisting attempts because of exorbitant discovered prices (for example, attempted delistings by foreign promoters for Ineos Styrolution, AstraZeneca Pharma and Linde India). Though an option to counter-offer is present with an acquirer, it has not been exercised to date.
Cross-border M&As are frequently undertaken by MNCs and pose unique challenges when they involve a listed Indian entity. When a listed entity is being acquired, the acquirer has to make an open offer to buy out at least 26% of the public shareholding. In most listed MNCs, since the public shareholding is already at the mandatory minimum of 25%, any drop below this level requires that the acquired shares be disposed-off to maintain the threshold. Consequently, even a successful open offer that buys out a significant proportion of the public shareholding does not help to take the company private. It just leads to a futile process of buying public shares and disposing of them almost immediately to maintain the 25% public float. An acquirer wishing to delist will have to first bring back the 25% public float required under securities laws before attempting delisting – a seemingly anomalous sequence, as the delisting regulations require compliance with securities law before attempting a delisting. It will then either have to buy out the public shareholders separately through the RBB process, or attempt delisting through the RBB process before the open offer under the SEBI Takeover Regulations, 2011.
SEBI published a discussion paper in June 2021 that addresses this anomaly by proposing that an acquirer offer an open offer price and a separate, higher price for delisting when going to the public shareholders. If a sufficient number of public shareholders accept the delisting price that takes the acquirer to 90% threshold, the acquirer can successfully delist without facing the challenges of the RBB process. This will be a welcome step for new acquirers of MNCs looking to unshackle from listings that are no longer relevant for cross-border business while giving public shareholders a fair opportunity to exit.
Sumithra Suresh is a partner and Arunima Vijay is an associate at L&L Partners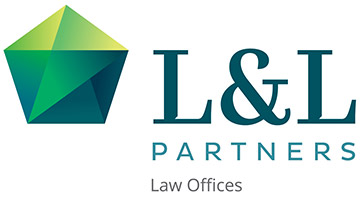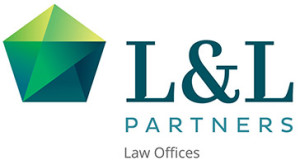 9th Floor, Ashoka Estate
Barakhamba Road
New Delhi – 110 001
India
Mumbai | Bengaluru | Hyderabad
Contact details:
Tel: +91 11 4121 5100
Email: delhi@luthra.com
www.luthra.com