With the establishment and improvement of China's drug evaluation, registration and management regime, in line with international standards such as the instalment of a pharmaceutical marketing authorisation holder (MAH) system, the number of enterprises engaged in innovative drug research and development (R&D) in China has been growing, and investment and financing activities in this field have been continually active.
In 2020, although the economy and capital market at home and abroad are somewhat impacted by the COVID-19 pandemic, private investment and financing activities in the pharmaceutical industry remain active.
The R&D of innovative drugs has its own characteristics of high risk and high return, and has a high professional threshold compared with investment activities in other industries. In this article, the authors will analyze the features of this area from the perspective of investees.
Obtaining consent
Most of the founders of pharmaceutical companies are professors and researchers from domestic and foreign universities, or research institutions. Their technological achievements, on which entrepreneurship depends, are likely to be related to research conducted in their original institutions, or even achievements that have been applied for patents in the name of their original institutions.
Therefore, before starting a business, founders need to obtain consent in accordance with their employment contract, internal regulations of the original employers, and relevant laws and regulations. For the intellectual property (IP) rights needed for their subsequent entrepreneurship, they may need to sign necessary transfer or licence agreements with their original employers.
Scope of non-competition
Compared with other industries, the innovative drug R&D industry has a more targeted scope of application and customers, in terms of the products. When negotiating with investors on the scope of non-competition obligations, founders can narrow it down from industry-specific perspectives including drug indications, patients, and treatment methods so as to avoid using such broad expressions as "engaging in the business competing with or similar to the company".
Independent management
Innovative drug R&D activities can take several years and require a considerable amount of capital, and commonly a start-up cannot complete the full R&D cycle on its own, resulting in active license-in and license-out activities (that is, the transfer and purchase of rights in IP and commercial development related to drugs) in this field.
In other industries, IP rights transfer and licence transactions may not frequently occur, while in the innovative drug R&D industry, it may be the main business of the company. Therefore, when accepting investment, founders need to consider the characteristics of this industry fully, and can request that license-in and license-out transactions should be seen as normal business activities of the company, and directly and independently decided by the management, so as to ensure the decision-making efficiency during daily operation.
Repurchase and VAM
High risk, large investment and high return are the prominent characteristics of the innovative drug R&D industry. The history of this industry in China is relatively short, and many investment institutions and practitioners might not have experienced a complete cycle of investment, management and exit.
In this case, investment institutions may tend to require setting repurchase clauses and performance-based valuation adjustment mechanisms (VAMs) on drug R&D and registration progress to control risks. When accepting investment, founders need to have clear understandings of the trigger conditions and consequences of these terms, and be cautious about signing an investment agreement containing such terms.
In addition, founders may also consider requiring setting up a reverse performance-based VAM, asking investors to increase cash investment or provide equity incentives when the company reaches certain milestones in drug R&D or registration process, in order to further balance the rights and obligations of both parties.
Corporate, shareholding structure
Innovative drug R&D companies may not have income during the early stage after establishment, even before and after the completion of an IPO, and need continual financing to support their R&D activities. In this context, a smooth financing channel is particularly crucial.
When starting a business, founders need to take into account law and policies, government funding, existing investor resources, expected IPO exchange and other factors to decide on the place of registration, and the corporate and shareholding structure of the company. Besides, considering that multiple rounds of financing may lead to substantial dilution of the founders' equity, in order to ensure the founders' control over the company, the company can consider implementing a differentiated voting system such as dual-class shares, also known as weighted voting right (WVR), at an appropriate time.
The R&D cycle of innovative drugs is lengthy, and the investment required is huge, needing timely capital and policy promotion. In the investment and financing transactions of this industry, the founding team, from its own point of view, needs to carefully handle the relationship with their original employers, investors and other parties, and properly draw up the layout for the company's capital development, in order to achieve the optimal solution of resource aggregation and integration.
Jin Youyuan is a partner and Guo Xiaoxing is a senior associate at Merits & Tree Law Offices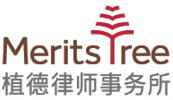 Merits & Tree Law Offices
5/F, Raffles City Beijing Office Tower
No.1 Dongzhimen South Street
Dongcheng District, Beijing 100007, China
Tel: +86 21 52533501
E-mail:
youyuan.jin@meritsandtree.com
xiaoxing.guo@meritsandtree.com
www.meritsandtree.com