Over time, a trademark can achieve a level of public recognition and reputation that merits official acknowledgement. The key advantage of owning a famous mark is the expanded protection provided by article 6bis of the Paris Convention, which has been codified in sections 123(e) and (f) of the Intellectual Property Code of the Philippines. Under these provisions, a well-known mark is protected against reproductions, translations, and confusingly similar marks even if it is not registered in the Philippines. Significantly, such protection extends even to unrelated goods and services. A declaration of fame also lays the groundwork for a claim of dilution.
In some jurisdictions, such as Japan, there are administrative mechanisms specifically for recognizing well-known marks. In the Philippines, however, a mark can only be declared well known within the context of an actual dispute, such as an opposition, infringement, or unfair competition action, brought before the Intellectual Property Office of the Philippines (IPOPHL) or the courts. This can be a challenge for trademark owners hoping to reap the benefits of fame.
The list of marks that have been declared well known reads like a "who's who" of global brands: Harvard, Jaguar and its leaping feline, Mercedes-Benz's three-pointed star, Jeep, Bridgestone, Marlboro and its roof device, and Scrabble are among those that have joined the pantheon over the years. But equally notable are those brands that have somehow not made the cut. Rolex, 3M and Hugo Boss are all household names, and every Filipino knows Chowking. Yet the IPOPHL has not declared any of these marks well known when asked.
There is no standard definition of a well-known mark. But the IPOPHL's rules and regulations list the criteria for determining whether a mark is well known. The list adopts the criteria listed in the World Intellectual Property Organization (WIPO) Joint Recommendation Concerning Provisions on the Protection of Well-Known Marks, plus several more.
The rules enumerate 12 criteria. But while meeting only one criterion is certainly nowhere near enough, neither does a trademark owner face the herculean task of proving its mastery of all the criteria, which include a record of successful protection of rights to the mark, and outcomes of litigation involving the mark's fame.
Rather, the sweet spot lies somewhere in between. The rules state that "any combination" of the criteria may be considered, and the IPOPHL has consistently affirmed the need for a mark to fulfill multiple criteria before it can be declared well known.
If any combination is worthy of consideration, is there perhaps a "perfect combination" that will most likely result in a declaration that a mark is well known? An examination of the IPOPHL's decisions suggests that there is none, although it seems that some criteria may hold more weight than others.
Registrations and proof of use, often the most readily available evidence, are generally not considered sufficient, on their own, to establish a mark's fame. Brand owners cannot rely solely on them, and must supplement with other evidence. However, registrations in particular remain indispensable; Xerox's failure to include them in its evidence proved fatal to its claim to fame.
Numbers, such as sales figures and marketing investments, can swing the pendulum. Red Bull showed that its products were sold in more than 100 countries, and that it had invested heavily in advertising and promotion. Speaking of advertising and promotion, if your brand has the good fortune of being mentioned in the title of a classic movie, such as Breakfast at Tiffany's, it is definitely worth mentioning.
The power of the internet should not be underestimated either. Paul Frank's evidence included printouts of websites that featured the mark. The IPOPHL director general observed that people all over the world could access these websites and thus become familiar with the mark. In this regard, Yahoo!, being the name of a popular, widely used website, surely helped its case.
Favourable decisions and declarations of fame by authorities in other jurisdictions are valued highly. For example, the IPOPHL director general noted that the Citi mark had been declared well known by a US District Court and the WIPO. Similarly, the Bureau of Legal Affairs cited decisions from courts in Taiwan, Thailand, Japan, Greece and South Korea, which found Chanel's Coco mark well known.
Brand owners must keep in mind, however, that a finding that their mark is well known does not assure victory in the main dispute. In the same decision, the Bureau of Legal Affairs declared the Apple mark well known, but nevertheless found no confusing similarity with the opposed mark. There is also the possibility of losing to another well-known mark, as happened to Lacoste in its protracted battle against Crocodile.
Clearly, a declaration of fame is not easy to obtain, and is by no means guaranteed. But the expanded protection it affords makes it a goal worth pursuing for any owner of a distinctive mark.
Amanda Carlota is an associate at Federis & Associates Law Office.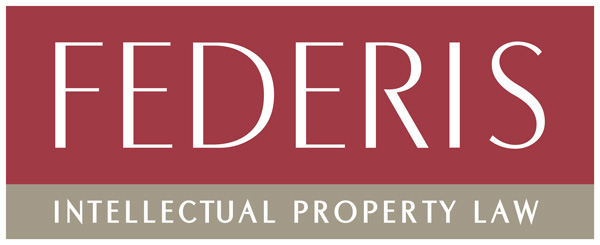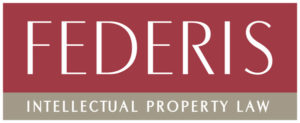 FEDERIS & ASSOCIATES
Suites 2004 and 2005, 88 Corporate Centre
141 Valero St, Salcedo Village
Makati City 1227, PhilippinesContact details:
Tel: +632 889 6197 (ext. 314)
Email: acarlota@federislaw.com.ph
Fax: +63 2 8889 6132
www.federislaw.com.ph