The Indian telecom network is the eighth largest in the world and the second largest among emerging economies. The sector has undergone a crucial metamorphosis with significant policy reforms.
Telecommunications is driving growth at a feverish pace. In 2007, India achieved the distinction of having the world's lowest call rates, the fastest growth in the number of subscribers, the fastest sale of a million mobile phones, and the world's most affordable handsets.
A recent study by telecom regulator Telecom Regulatory Authority of India (TRAI) has estimated that the country will need about 350,000 telecom towers by 2010, as against 125,000 in 2007.
For group subscribers, please click here to access.
Interested in group subscription? Please contact us.
Ravi Singhania is the managing partner and Rudra Srivastava is an associate partner at Singhania & Partners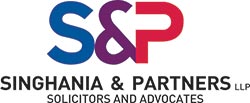 Singhania & Partners Solicitors and Advocates
P-24, Green Park Extension
New Delhi-110016
Website:
www.singhania.in / www.singhania.cn
Contact details:
Tel: +91-11-4747 1411
Email: ravi@singhani.in
Tel: +91-11-4747-1423
Email: rudra@singhania.in