The China Banking and Insurance Regulatory Commission (CBIRC) has made concerted efforts in recent years to strengthen administration and supervision of insurance agencies. Since the 2018 merger of the banking and insurance regulatory commissions, insurance intermediaries have faced increasingly strict supervision mainly in the form of heavier penalties – with cumulative fines exceeding RMB35 million (USD5.5 million) in 2021.
The maximum fine for a single agency stood at RMB1.2 million, and the annual cumulative fine for a single agency up to RMB4.5 million. In addition, intermediaries are more prone than insurance companies to strict administrative measures, such as revocation of licences, being ordered to cease new activities and facing restrictions on their businesses.
Where an insurance company commissions the intermediary to carry out irregular activities, both will be investigated and penalised. In 2021, more than 2,800 insurance intermediaries deregistered, half of which were automobile concurrent business insurance agencies, and 72 insurance intermediaries exited from the market.
Q: What are the new requirements for shareholders of new insurance intermediaries?
A: In October 2021, the CBIRC issued the Measures for the Implementation of Administrative Licensing and Filing for Insurance Intermediaries. The gate will soon open for issuing intermediary permits, but aside from banks and other financial institutions, concurrent-business insurance agency licences for other industrial and commercial enterprises have not been included. For registered capital, shareholders must contribute only with self-owned, genuine and legal funds, which must be placed under custody. Investment with borrowed money is prohibited. National institutions need a minimum of RMB50 million in registered capital. for national institutions, while the same for regional institutions has increased to RMB20 million.
For shareholder qualification, a negative list has been compiled to exclude those who have been convicted of crimes or penalised for serious administrative violations, investigated for serious illegal activities or deemed dishonest within the past five years. Insurance practitioners are not allowed to invest in professional insurance agencies, but may invest in insurance brokers with a written confirmation of its institution's awareness of the investment. Moreover, close relatives of the directors, supervisors or senior management of the intermediary, if making insurance agency business, should abide by the rules of duty performance withdrawal.
In December 2021, the CBIRC issued the Circular on Clarifying the Measures Relating to the Liberalisation of the Insurance Intermediary Market, substantially lowering the entry threshold for foreign-funded insurance brokers by, among other measures, cancelling requirements for years of operation and total assets.
Q: What are 'sub-entrustment' and 'managing general agent', and what are their regulatory requirements?
A: "Sub-entrustment", or "sub-agency", is not clearly defined by regulators. Under current regulations, sub-entrustment is prohibited for commercial banks and internet companies operating insurance agency businesses. In practice, sub-entrustment is often conducted for the purpose of circumventing regulatory restrictions on business areas, such as when a regional agency carries out insurance operations via an insurance agency registered elsewhere; or expanding the scale of operation, acting as the so-called "managing general agent" (MGA).
The CBIRC's Henan office recently halted the MGA operation of certain life insurance companies and intermediaries. Under this model, the intermediary signs an insurance agency or brokerage agreement with the insurance company, then signs co-operation agreements with other intermediaries to conduct business. The arrangement is not without its justifications, as small or medium-sized intermediaries can access more cost-effective products usually unavailable to them. Regulators believe, however, that such collaboration leaves room for false insurance agency registration, which results in insurance companies being unable to manage their agency channels effectively. So far, no other regional authorities have followed suit.
While it's true that CBIRC officials have in the past publicly encouraged the development of MGA, we believe that in this context it refers to the extension of insurance agencies' functions, rather than the subcontracting of the agency business.
Under a lawful MGA model, in addition to the basic functions of insurance sales, insurance agencies could also undertake marketing, premium collection, underwriting, settlement of claims, risk management, product development, actuarial pricing, and reinsurance arrangement entrusted by insurance companies.
Q: How will informatisation regulations affect insurance intermediaries?
A: The CBIRC's Measures for the Regulation of Informatisation Work of Insurance Intermediaries took effect on 1 February 2021. These further required intermediaries to complete self-inspection and rectification by 31 January 202. Any that fail to do so will be forced to cease their intermediary businesses.
Insurance intermediaries are required to establish business, finance and personnel management systems with matching and mutually authenticating data, ensuring interconnecting systems, businesses and data with insurance companies and the capacity to generate files consistent with regulatory standards.
Q: What are the new regulatory requirements for independent individual insurance agents?
A: In order to reform the current sales model, dismantle the traditional agent pyramid, and improve the agents' expertise and income, the CBIRC issued the Circular for Developing the Independent Individual Insurance Agency System near the end of 2020. The system originates from the US and other advanced insurance markets. Here at the dawn of its implementation in China, agents are not allowed to simultaneously serve multiple insurance companies. New requirements mainly include:
To break up the current individual hierarchy, agents receive commissions directly from their premiums received, but may not form their own sales teams. They may, however, recruit in principle no more than three supporting personnel for issuing invoices or providing after-sale services, but such personnel may not participate in the marketing or sales of insurance products.
Independent individual insurance agents with fixed business premises may register as sole proprietorships or individual businesses, and set up stores or workshops in the community, business district or county using the logo and banner required by the insurance company. Relevant guidelines for registration have been issued in Shenzhen.
A higher entry threshold. Insurance companies should establish an integrated evaluation system, break down the recruiting process into various steps, and put together an interview panel with multi-departmental representations.
Differentiated authorisation. Written entrustment contracts should be signed by a branch company at or above the prefectural and municipal level. Sales personnel should be strictly graded in terms of capabilities and qualifications, and be accorded with the corresponding level of authorisation.
Xiang Danyang is a senior associate and Li Wencheng is a paralegal at AnJie Law Firm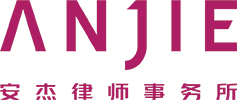 28/F, K. Wah Center
1010 Huai Hai M. Road
Shanghai 200031, China
Tel: +86 21 2422 4888
Fax: +86 21 2422 4800
E-mail: xiangdanyang@anjielaw.com