Although the PRC Trademark Law, its implementing regulations and related judicial interpretations all list types of trademark infringement, infringers often defend themselves against the legal claims brought by trademark owners by invoking the doctrine of fair use. There are many examples of the successful use of this defence.
Origin and overseas practice
The doctrine of fair use of trademarks applies to both commercial and non-commercial use, but this article will only address the former. The doctrine holds that another party may, in some circumstances, legitimately use a rights holder's trademark in its production and operations without the permission of the rights holder and without paying a licence fee.
Law and practice relating to the fair use of trademarks are relatively developed in the US. The earliest legal source is statutory fair use (or classic fair use) in the US Lanham Act of 1946. Section 1115(b)(4) of this act permits a third party to use another's name, term or device which is descriptive of the goods or services of that third party, provided that they are used fairly and in good faith.
For group subscribers, please click here to access.
Interested in group subscription? Please contact us.
Robin Zhou is a senior attorney and head of the Shanghai office of Chang Tsi & Partners. Angela Kim is a foreign counsel, admitted in New York, at Chang Tsi & Partners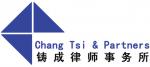 7/F and 8/F, Tower A, Hundred Island Park
Bei Zhan Bei Jie Street, Xicheng District
Beijing 100044, China
Tel: +86 10 8836 9999
Fax: +86 10 8836 9996
E-mail: davidlee@changtsi.com
www.changtsi.com