The long-awaited decision of the Supreme Court in Committee of Creditors of Essar Steel India Limited v Satish Kumar Gupta & Ors case comes as a relief for financial creditors, especially those holding security, as the decision of the National Company Law Appellate Tribunal (NCLAT) has been reversed. The NCLAT had decided that all creditors should be dealt with as equals whether they were financial creditors or operational creditors, secured or unsecured.
The Supreme Court stated that applying a principle of equality to all creditors may motivate the secured financial creditors to vote for liquidation rather than resolution, but held that equal treatment shall be given to creditors within the same category. In view of this and of the amended section 30(4) of the Insolvency and Bankruptcy Code, 2016 (code), a committee of creditors (CoC) can approve a resolution plan that may provide for differential treatment of the various classes of creditors and of sub-classes of secured financial creditors depending on the priority of security held by such creditors.
The Supreme Court considered the jurisdiction of the adjudicating authority and held that it does not have residual jurisdiction under the code to reject a resolution plan on the grounds that it is unfair or unjust to a class of creditors. The Supreme Court also held that the adjudicatory authority cannot interfere with the commercial wisdom of the CoC, and that its powers are limited to ensuring that the CoC has considered reviving the corporate debtor as a going concern, maximizing the value of its assets, and the interests of all stakeholders including operational creditors.
With regards to the rights of the guarantors of the corporate debtor, the NCLAT held that once the financial creditors have been paid under an approved resolution plan any guarantee is extinguished. The Supreme Court set this aside holding that it was contrary to section 31(1) of the code, which provides that an approved resolution plan is binding on all stakeholders, including guarantors of the corporate debtor. Therefore, financial creditors shall ensure that the proposed resolution plan includes a provision to the effect that the guarantors shall continue to be liable with respect to the personal guarantees. The NCLAT's ruling was also held to be contrary to the Supreme Court judgment in State Bank of India v V Ramakrishnan. This will have far-reaching impact as promoters will now refrain from providing personal guarantees.
For group subscribers, please click here to access.
Interested in group subscription? Please contact us.
Aniket Sawant and Arvind Nagaraj are associates at SNG Partners.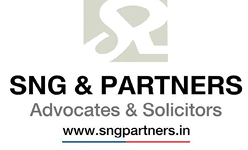 One Bazaar Lane, Bengali Market
New Delhi – 110001
India
Contact details
Tel: +91 11 4358 2000
Fax: +91 11 4358 2033
Email: info@sngpartners.in
Website: www.sngpartners.in