The world's biggest carmakers are racing to get into pole position in the emerging world of autonomous vehicle (AV) technology. But as the industry hurtles forwards at breakneck speed, where does China stand in terms of the laws and regulations needed to govern this phenomenon? And how do we determine the responsible party in the event of an accident?
Q: What are AVs?
A: Intelligent and connected vehicles (ICVs) refer to a new generation of vehicles designed to "take their own wheels", equipped with advanced on-board sensors, controllers and actuators, integrated with modern communication and network technologies to achieve intelligent information exchange between vehicles and "X" (people, vehicles, roads, the cloud, etc.). Their complex environmental perception, intelligent decision-making and collaborative control functions enable safe, efficient, comfortable and energy-saving transportation that aims to eventually liberate the drivers. ICVs are often referred to as smart vehicles or AVs.
Q: What is autonomous driving?
A: Autonomous driving of ICVs includes conditional autonomous driving, highly autonomous driving and fully autonomous driving.
Conditional autonomous driving refers to the completion of all dynamic driving tasks under the design and operating conditions of the vehicle's system, under which the driver should provide appropriate intervention according to given takeover requests during the dynamic driving tasks.
Highly autonomous driving refers to the completion of all dynamic driving tasks under the design and operating conditions of the system. Under certain circumstances, the system will request the driver to take over the dynamic driving tasks, to which the driver/passenger is not obliged to respond.
Fully autonomous driving means that the system can complete all dynamic driving tasks that could be accomplished by a driver in all road environments without intervention by a driver/passenger.
Q: In China, what are the legal provisions on AVs? What are the basic requirements and guidances?
A: China's AV-related legal system comprises a number of laws, administrative and local regulations and rules, such as the Surveying and Mapping Law, Safe Production Law, National Security Law, Cybersecurity Law, Data Security Law, Road Traffic Safety Law and Highway Law.
There is a nationwide requirement to strengthen data and cybersecurity management (enhanced data security management, safeguarding cybersecurity), regulate online upgrading of software (improved corporate management ensuring production consistency), step up product management (duty to inform, reinforced product safety management for combined driving assistance, product safety management for autonomous driving, and reliable spatio-temporal information service), and bolster safeguard measures (self-inspection mechanism, upgraded supervision and implementation, and consolidated basic capacity).
Q: What is an autopilot map? Who is allowed to carry out data collection, editing, processing and production of autopilot maps? What are the specific requirements?
A: According to the 2016 Notice on Strengthening the Production, Testing and Application Management of Autopilot Maps, published by the National Surveying and Mapping Geographic Information Bureau, an autopilot map is a new type of electronic map for navigation, and collection, editing, processing and production of its data must be undertaken by qualified entities. When co-operating with automotive companies to develop and test autopilot maps, the producer of navigation electronic maps must independently undertake the surveying and mapping tasks.
All entities and enterprises should manage the map data used for autonomous driving technology tests and road tests (including adding content and elements, or improving accuracy on the basis of traditional electronic maps for navigation) in accordance with classified surveying and mapping results, and take effective measures to ensure data security.
Without the approval of the administrative authority for surveying and mapping geographic information at or above the provincial level, it is forbidden to provide or share map data to foreign organisations or individuals, or wholly foreign-owned or Sino-foreign joint ventures, or co-operative enterprises registered in China. Additionally, access to map data should be restricted to personnel involved in relevant technical tests or road tests.
Q: What are the requirements for AV road tests?
A: Competent departments of provincial and municipal governments are responsible for selecting a number of road sections and areas within their jurisdictions that are capable of supporting autonomous driving and networking functions, and suitable for carrying out road tests or the pilot application of ICVs, according to the government's Notice on Printing and Distributing the Management Specification for Road Testing and Demonstration Application of Intelligent Networked Vehicles (Trial). These should be made public, says the notice, which took effect on 1 September 2021.
Road tests, pilot application subjects and drivers must abide by the laws and regulations on road traffic safety, carry out their work strictly based on the accorded time, road sections, areas and tasks stated in the safety self-declaration for a road test or pilot application, and carry relevant materials with the vehicle for inspection. No braking performance test should be carried out during road tests or pilot applications.
Q: Should the manufacturer or seller be held liable for damages in any traffic accident involving an AV with auto-drive turned on?
A: The Civil Code, which came into effect on 1 January 2021, provides that the manufacturer or seller shall be liable for damages in traffic accidents caused by product defects in motor vehicles. The defects refer to flaws in design, manufacture or labelling that generally plague the same batch, model or category of automobiles, causing them to fall short of national and industry safety standards, or otherwise pose an unreasonable danger to personal or property safety.
In other words, if a vehicle with the auto-drive function turned on causes a traffic accident due to any product defect, the manufacturer or seller shall be liable for compensation. In addition, all defective automobile products should be recalled by the manufacturer in accordance with the regulations established for this purpose. Companies importing automobile products into China for domestic sale are regarded as manufacturers.
Nancy Nan is a partner at AnJie Law Firm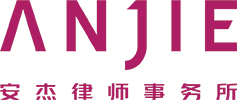 19/F Tower D1, Liangmaqiao Diplomatic Office Building
19 Dongfang East Road
Chaoyang District
Beijing 100600, China
Tel: +86 10 8567 5988
Fax: +86 10 8567 5999
E-mail: nanxing@anjielaw.com