The buying and selling of goods and services on technology platforms has grown exponentially during covid-19. A technology platform connects buyers and sellers and facilitates commercial transactions between them. E-commerce platforms, under the FDI Policy 2020 (policy) are of two types, the inventory model and the marketplace model. In the inventory model, goods and services are owned by an e-commerce entity and sold directly to consumers. In the marketplace model, an e-commerce entity provides a platform on an electronic network to facilitate transactions between buyers and sellers.
The policy imposes restrictions on e-commerce entities using the marketplace model. These concern ownership or control over the inventory that is being sold on the technology platform. E-commerce entities are obliged to not directly or indirectly influence the sale price of goods or services and to maintain a level playing field. While the FDI policy permits an e-commerce entity to provide support services to sellers such as warehousing, logistics, order fulfilment, call centre services, payment collection and advertisements these should be provided at arm's length and in a fair and non-discriminatory manner.
E-commerce entities have established technology platforms to facilitate the sale of goods and services in different sectors, and sector-specific regulations have been issued. Telemedicine Guidelines apply from March 2020 to telemedicine consultations and a Reserve Bank of India master direction applies to peer-to-peer digital lending platforms. Under the Telemedicine Guidelines, a technology platform provider must ensure that patients only consult medical practitioners registered with national medical councils.
The Consumer Protection (E-Commerce) Rules, 2020 (rules) are sector agnostic and relate to all goods and services bought or sold over digital or electronic networks, including digital products. The rules define a platform as an online interface in the form of any software including a website and applications including mobile applications, and an e-commerce entity as any person who owns, operates or manages a digital or electronic facility or platform for electronic commerce, but is not a seller offering his goods or services for sale on a marketplace e-commerce entity. Such an entity shall not adopt any unfair trade practice in the course of business on its platform or otherwise, and shall not discriminate between consumers of the same class or make any arbitrary classification of consumers affecting their rights.
Marketplace e-commerce entities shall require sellers to undertake that descriptions, images, and other content pertaining to goods or services on their platform are accurate and correspond directly with the appearance, nature, quality, purpose and other general features of such goods or services. They shall provide explanations of the main parameters which, individually or collectively, are significant in determining the ranking of goods or sellers on their platforms and the relative importance of those main parameters through easily and publicly available descriptions in plain and intelligible language. Marketplace e-commerce entities shall include in their terms and conditions the relationship with sellers on their platforms, descriptions of any differentiated treatment which they give or might give between goods, services or sellers of the same category.
Technology platforms may come within the definition of intermediary in section 2(w) of the Information Technology Act, 2000, and under section 79, be exempt from liability. The obligations of intermediaries are set out in the Information Technology (Intermediary Guidelines and Digital Media Ethics Code) Rules, 2021.
The FDI related provisions, the rules and sector specific regulations together make it clear that technology platforms are not to discriminate among vendors using them. They are obliged to maintain a level playing field and to be neutral. Platforms shall be transparent, make disclosure of differential treatment, deal on an arm's length basis and not make exclusive arrangements. From the regulatory trend, it is evident that we are moving towards non-discriminatory open access to technology platforms. This will benefit not only vendors, but also consumers, who will be able to trust the platforms due to the principles enunciated above.
Asim Abbas is a partner and Ananya Mishra is an associate at L&L Partners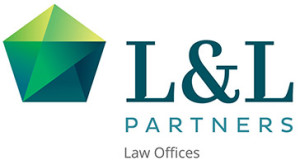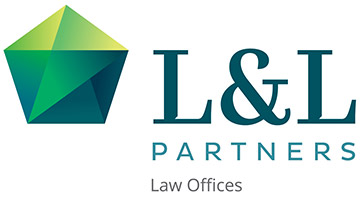 L&L Partners
9th Floor, Ashoka Estate
Barakhamba Road
New Delhi – 110 001
India
Mumbai | Bengaluru | Hyderabad
Contact details
Tel: +91 11 4121 5100
Fax: +91 11 2372 3909
Email: delhi@luthra.com
Website: www.luthra.com