The Central Electricity Regulatory Commission (commission) in its continuing efforts to create a robust power market has introduced the Central Electricity Regulatory Commission (Power Market) Regulations, 2021 (PMR), replacing the 2010 regulations.
A large number of transactions in the electricity market are over-the-counter (OTC) transactions, taking place outside power exchanges. There is usually no information or data available in the public domain about these transactions. To address the information asymmetry, the PMR identified the OTC platform as a new market infrastructure institution to provide real-time information on potential buyers and sellers of electricity, and to act as a repository of data for the power sector. Creating a platform to exchange real-time information on transactions between buyers and sellers of electricity is a necessary first step towards creating an efficient OTC market.
While the PMR contemplated setting up OTC platforms, licensing of such platforms could not start in the absence of necessary guidelines and procedures. However, the commission in January 2022 released draft guidelines for establishing and operating OTC platforms (guidelines) and setting out the procedures for their registration. The guidelines describe eligibility criteria; application procedures and grants of registration; operational and risk management frameworks, and information that must be supplied by OTC platform operators to the commission.
Under the guidelines, the applicant must have net worth of INR10 million (USD131,000). The guidelines set out a list of entities not eligible to apply to establish an OTC platform. Power exchanges, trading licensees and grid-connected entities such as generating companies, distribution licensees, open access consumers or any person acting on behalf of these entities, or any of their associates, are not permitted to set up an OTC platform. This flows from a similar restriction in the PMR. The intention clearly is to avoid any conflict of interest with market participants and to enable efficient and impartial operation of OTC platforms. Unlike power exchanges, OTC platforms are prohibited from engaging in the negotiations for, and the execution, clearance, or settlement of contracts. The guidelines require an applicant to publish the application on its website in a specified format to invite public objection.
This approach is similar to one adopted for licensing power exchanges, which may augur well from the transparency perspective. However, applicants may be wary of putting proprietary information into the public domain. OTC platform licences will be valid for a period of five years. While the conditions of use of the platforms, i.e. business rules, will not be vetted by the commission, the platform must operate according to the business rules. It is not clear whether users of an OTC platform will have recourse to the commission in the event the platform does not adhere to its business rules, or if such disputes will be settled through regular civil courts or arbitration.
The guidelines require that one of the key managerial personnel (KMP) must have at least five years' experience in developing technology services or products, preferably for the power sector. This may be inadequate, insofar as OTC platforms may require not only experience in technology but also in the power sector including its regulatory architecture. This may be achieved by specifying that an OTC platform operator shall engage two personnel with experience in power sector regulation and technology respectively. It may not be necessary that such persons are KMPs as long as they are employed in senior positions.
As for technology, the guidelines could have provided a more comprehensive framework for system reliability, cyber-security, uptime commitment and strict compliance with IT laws. The commission may need to prescribe guidelines on data protection and management. Perhaps this will be done through separate regulations, rather than through guidelines for licensing.
It has taken more than six months from the notification of the PMR to start licensing OTC platforms. The platforms will have to entrench themselves deep enough in the system to be able to gather the necessary information, and only time will tell how successful the new system will be. At least a beginning has been made.
Abhishek Tripathi is a managing partner and Shivika Agarwal is an associate at Sarthak Advocates & Solicitors.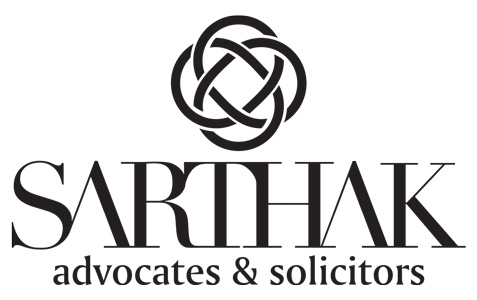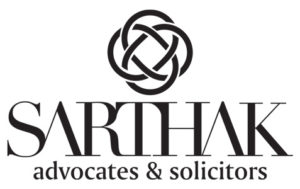 Sarthak Advocates & Solicitors
S-134 (LGF)
Greater Kailash-II
New Delhi-110048
Contact details
Tel: +91-11-4171-5540 / +91-11-4155-4393
Email: contact@sarthaklaw.com