Ireland has taken huge strides to address its sovereign and bank debt problems. This has been recognised internationally and is reflected in recent mergers and acquisition (M&A) statistics.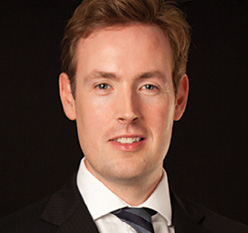 M&A activity in Ireland in 2011 increased by 44% in value – from €9.9 billion (US$12.6 billion) to €14.3 billion – and 5% in volume (from 76 to 80 deals) compared to 2010. This boost in M&A activity builds on the increase shown in 2010 from 2009, and activity through to the start of this year shows that M&A activity in Ireland remains resilient. In the first two quarters of 2012, 43 deals worth €15.8 billion were announced, representing a 16% increase in volume and nearly a seven-fold increase in value when compared against the 37 deals worth €2.3 billion announced in the same period last year.
2011's strong performance was largely due to activity in the financial services sector, driven to a great extent by the banking crisis. However, corporate disposal activity extends beyond the financial services space, with notable activity in the first half in both the utilities and healthcare spaces.
The ongoing consolidation in the financial services sector continues in 2012, and much of the activity comes from larger banks' non-core asset sales. In the first quarter, for instance, Royal Bank of Scotland Group sold its Ireland-based aviation finance arm, RBS Aviation Capital, to Japan-based Sumitomo Mitsui Financial Group in a €5.7 billion deal. The deal reflects the broader trend of capital raising by banks, the trend of Asian buyers raising their European profile and the continued dominance of foreign acquirers in the Irish market.
Foreign acquirers were a key driver of activity in 2011 and account for more than half of the 10 largest deals in the first half of this year. The ongoing undercurrent of distress means many deals coming to market stem from restructurings and insolvency. This is particularly pronounced in the leisure and construction sectors.
The outlook
We expect M&A activity will continue to be characterised by an appetite from foreign strategic acquirers in export-driven markets like agri-food, technology, pharmaceutical, industrials and chemicals, and by investors seeking turnaround or restructuring opportunities.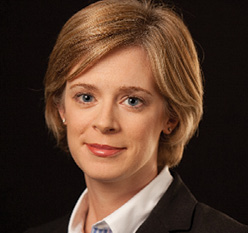 At a time of negative commentary on the European financial situation, foreign investors have demonstrated their faith in Ireland, and 2011 saw increased levels of direct investment into the country, along with the first half of 2012. Labour is more plentiful and unit costs were below the euro zone average in 2011. Commercial and residential property is more affordable, with private and office rental costs back to 2003 levels. Exports continue to perform, increasing by 5.1% in 2011. Investment in research and development has trebled in the past decade. Adjustments in the Irish economy have led to a return to GDP growth and the Troika programme is on track to produce structural reforms. For more than 1,000 multinationals that have chosen Ireland as their European base, Ireland's key strengths remain:
The corporation tax rate of 12.5% is among the lowest in Europe;
R&D – Ireland's innovation in science and technology continues;
A well educated workforce, among the youngest in Europe, with Dublin ranked as one of the top cities in the world for human capital; and
Ireland is a barrier-free gateway to the wider European market.
Advantages of the tax regime
In addition to the corporation tax rate, other favourable aspects of the tax system make investment profitable. These include:
Favourable tax treaties with all major trading partners including China, Hong Kong and Singapore;
Exemption from capital gains tax on disposal of qualifying shares;
Wide range of withholding tax exemptions for interest, dividends and royalties to assist profit extraction;
An effective zero tax rate for foreign dividends (12.5% tax rate on qualifying foreign dividends with flexible onshore pooling of foreign tax credits);
Favourable tax credit system for R&D expenditure;
Attractive capital allowances on intellectual property (IP) regime;
Stamp duty exemption on the sale or transfer of IP;
No capital duty;
Limited transfer pricing;
No controlled foreign corporation or thin capitalisation rules.
Opportunities for Chinese investors
It has been indicated that a number of state assets will be put up for sale, including the state-owned gas and electricity supply company, Bord Gais Energy and the National Lottery. These profitable companies will attract significant international interest.
Ireland's success as a holding company location is well established. Companies that have already located here include more than 50% of the top financial services companies and eight of the top 10 technology companies. These companies are taking advantage of Ireland's favourable tax regime, along with a beneficial environment for research and development and IP.
Investment by Chinese enterprises in Ireland has increased in recent years, particularly in the area of financial services, funds, aviation leasing and technology. Industrial and Commercial Bank of China (ICBC) recently announced that it would invest US$800 million in its Irish operations to fund an expansion of ICBC Leasing. Similarly, in 2010, the Chinese corporation ZJF Group acquired Firecomms, an Irish high-tech company.
Conclusion
As Ireland successfully addresses its debt problems, M&A activity and levels of foreign direct investment are expected to continue tousine increase. The vast numbers of global companies located here show that Ireland is one of the most attractive and competitive business locations in the world. Any Chinese enterprises looking to expand should consider Ireland as their gateway to the EU and beyond.
Shane O'Donnell is a partner at William Fry's corporate department. He can be contacted at +353 1 639 5112 or by email at [email protected]
Sonya Manzor is a partner at William Fry Tax Advisers. She can be contacted at +353 1 639 5212 or by email at [email protected]