Q: Why is the competition law a concern when it comes to data-related behaviours?
A: In the digital era of the internet of things (IoT) and 5G, data have become an important type of asset. Sharpening the competitive edge with data has increasingly become a business strategy of enterprises. The collection, development and use of data will not only give rise to legal issues such as cybersecurity and privacy protection, but also bring about competition concerns under the Anti-Monopoly Law (AML) and the Anti-Unfair Competition Law (AUCL).
This consequently may further trigger the imposition of severe administrative penalties or civil damages, or even result in invalid business models. Therefore, internet and high-tech firms, and traditional businesses, must pay close attention to the legal risks under the competition law when it comes to data-related behaviours.
Q: Which data behaviours may cause anti-monopoly risks?
A: The AML does not prohibit or restrict operators from legally collecting and further using data. If operators use data to preclude or restrict competition, there are high legal risks under the AML. A range of data behaviours such as data collection, data licensing and data sharing may pose anti-monopoly risks.
To date, China has not yet investigated or penalised any data-related monopoly cases, but law enforcement agencies in Europe, the US and other jurisdictions have shown a tougher attitude toward data-related behaviours. For example, tech giants like Google, Amazon and Facebook have been investigated by anti-monopoly law enforcement agencies for their suspected monopoly behaviour associated with the collection and use of data.
In the world's first ever data monopoly case, i.e., Germany's punitive decision on Facebook for excessive collection of data, Facebook was accused of abusing its dominant position to excessively collect users' data without full consent. Germany's Federal Cartel Office held that such excessive data collection constituted exploitative abuse and thus violated the German competition law.
Although no data monopoly cases have been investigated or penalised in China, the monopoly compliance risks faced by enterprises cannot be ignored. Data monopoly behaviours include refusal to license data, excessive pricing of data transactions, algorithmic collusion or price discrimination on use of data, etc. For example, recently consumers questioned an online supermarket offering newly registered users more favourable prices than those VIP users who have paid annual fees, the so-called "killing the acquaintance with big data".
In the online booking service market (hotels, air tickets, concert tickets, etc.), such practices are not uncommon, and it is by nature a price discrimination. However, whether such price discrimination constitutes an abuse of data in violation of the AML, or a justified business model in the internet era, goes beyond a simple yes or no question. It requires a rigorous competition harm analysis, case by case.
Q: How does the AUCL regulate data competition?
A: At present, domestic data-related competition disputes are mainly governed by the AUCL. In particular, the principles set out in article 2 of the AUCL play a decisive role in data-related competition disputes. The court has explored and established some rules on data competition in relevant precedents.
For example, in Sina Weibo v Maimai, the Beijing Intellectual Property Court established the "principle of triple authorisations" that a third party shall follow to collect data. That is, after the data developer obtains the user's authorisation, a third party must further obtain authorisations from the user and the data developer, respectively, to collect data from the data developer.
Another example is Taobao v Meijing, in which Hangzhou Intermediate People's Court affirmed for the first time that the network operator has competitive property rights in big data products created through lawful redevelopment of user data. In addition to unfair competition, some acts, e.g., intruding into computer information systems to obtain data, may also constitute criminal offences, i.e., invading computer information system under the Criminal Law.
Although the current judicial precedents in China generally tend to protect the interests of original data developers, there is still no consensus as to whether the behaviours of data capture or reuse of data necessarily constitute unfair competition, and it must be assessed case by case. The permission of public data capture in foreign cases such as hiQ v LinkedIn, and the principle of proportionality established in domestic cases such as Dianping v Baidu, are worthy of further discussion and analysis. In addition, the injunction adopted in the WeChat v Duoshan case is also expected to become a common litigation strategy for future data-related competition disputes.
Q: How can the risk of violating anti-monopoly or anti-unfair competition law be avoided when an enterprise uses data?
A: First, when collecting data, operators should follow the principle of "justified, necessary and minimal use", as established by the Cybersecurity Law and relevant national standards. In particular, operators shall avoid forcing users to collect data by threatening to refuse their access to relevant APPs.
Second, larger operators shall try their best to avoid using their data to preclude or restrict effective competition from other competitors. And third, operators shall have legitimate authorisations to obtain data from other operators and avoid illegal data capture, or free-riding on data resources against the interests of other right holders.
Michael Gu is a partner and Charles Xiang is an associate at AnJie Law Firm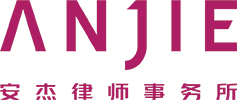 AnJie Law Firm
19/F Tower D1, Liangmaqiao Diplomatic Office Building
19 Dongfang East Road, Chaoyang District
Beijing 100600, China
Tel: +86 10 8567 5988
Fax: +86 10 8567 5999
E-mail: