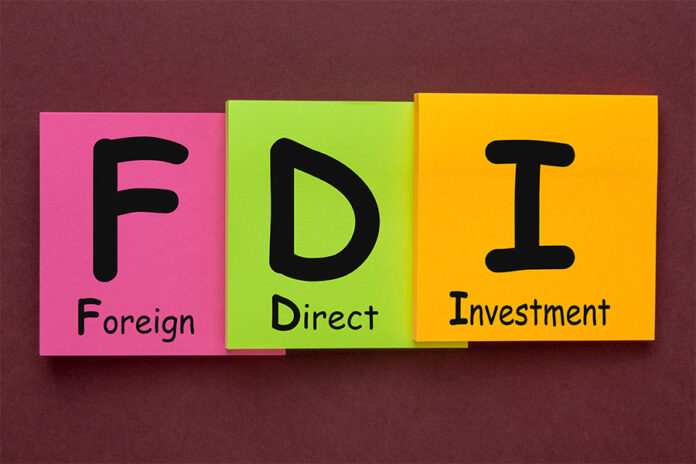 To restrict opportunistic takeovers/acquisitions of Indian companies due to low valuations in light of covid-19, the Department for Promotion of Industry and Internal Trade (DPIIT) via Press Note 3 of 2020 (PN3) revised the Consolidated Foreign Direct Investment (FDI) Policy and notified an amendment to the Foreign Exchange Management (Non-debt Instruments) Amendment Rules, 2020 (NDI rules), such that an entity of a country that shares a land border with India, or where the beneficial owner of an investment in India is situated in or is a citizen of such country, then investment is permitted only under the government route.
The direct or indirect transfer of ownership of any existing or future FDI into an Indian entity resulting in beneficial ownership falling within the said restriction, resulting in change of beneficial ownership, will also require government approval.
The term "beneficial owner" is defined neither in PN3 nor under the Foreign Exchange Management Act, nor the NDI rules, which has led to a debate on whether the threshold of beneficial owner under the Companies (Significant Beneficial Owners) Rules, 2018 (SBO rules), or the PML (Maintenance of Records) Rules, 2005, may be used for interpretation. However, due to the different threshold under the SBO rules (10%) and the Prevention of Money Laundering Act (PMLA) Rules (25%), this is doubtful.
Recently, in order to impose restrictions on the procurement of goods/services/works from neighbouring countries for national security and defence reasons, rule 144 of the General Financial Rules, 2017 (GFR 2017) was amended (the GFR amendment) and public procurement orders were issued that provide details of restrictions imposed. The restrictions imposed include prior registration and/or screening on the procurement of goods from bidders from countries on the said grounds, by a written order, and prohibiting procurement in violation of such restrictions.
However, any bidder from a country that shares a land border with India is permitted to bid for procurements, provided it is registered with the DPIIT's registration committee, the body facilitating FDI in India. This appears to mean that the DPIIT may use the threshold of beneficial owner under the GFR amendment to regulate FDI restrictions under PN3.
Any "bidder from a country that shares a land border with India" is defined as inter alia an entity with the beneficial owner is situated in such country. Interestingly, the GFR amendment defines beneficial owner for, inter alia, a company or limited liability partnership as natural persons who, acting alone or together, or through one or more judicial persons, have a controlling ownership interest or who exercise control through other means.
"Controlling ownership interest" is defined as ownership or entitlement to more than 25% of shares/capital/profits of the company, and "control" is as defined under the Companies Act, 2013. The threshold of beneficial ownership for companies under the GFR amendment is pari materia (in a like matter) with the threshold under the PMLA rules, i.e., 25%. Hence, a view may be taken that the threshold prescribed under the PMLA rules may be used to interpret beneficial owner under PN3.
It must be noted that the objective of the GFR amendment is to restrict public procurement from neighbouring countries by central and state governments, and beneficial owner is incorporated in that context. However, the intent of both PN3 and the GFR amendment is to restrict investments from the same set of countries, i.e., those that share a land border with India, or where beneficial owner is situated in such country.
The countries to which the government has extended lines of credit, or in which the government is engaged in developing projects, are exempted from restrictions under the GFR amendment, despite sharing a land border with India. Such countries are identified by the Ministry of External Affairs as Afghanistan, Bhutan, Nepal, Myanmar and Bangladesh.
Hence, Pakistan and China are restricted from obtaining government procurement contracts. Similarly, PN3 does not name countries, however, the objective is to regulate foreign investment from the above-mentioned countries. With the cumulative FDI from China and six other countries between April 2000 and December 2019 being 0.51% and nil, respectively, PN3 appears to restrict China from investing in India. In light of similar legislative intent, one may argue that the beneficial owner threshold prescribed under the GFR amendment will be used for PN3.
Ayushi Mishra
Associate, Shardul Amarchand Mangaldas & Co
New Delhi
OPINIONS? OBSERVATIONS? FEEDBACK?
We want to hear from you.
India Business Law Journal welcomes your letters.
Please write to the editor at [email protected]
Letters may be edited for style, readability and length, but not for substance.
Due to the quantity of letters we receive, it is not always possible to publish all of them.