Acquisitions, especially by mid to late stage companies having significant venture capital or private equity investments, have recently increased. These acquisitions have usually been of two types: (a) acquisitions across the value chain, and (b) consolidations, and have traditionally been structured as "all cash" deals. However, there has been a paradigm shift in the M&A world, especially where startups are concerned. Such deals are now often financed using either "all stock" or "stock and cash" models, thus minimizing cash outflow.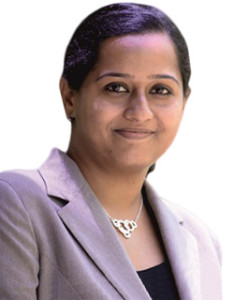 In a share swap, the acquirer issues its own shares as consideration for the purchase of shares of the target. This mirrors traditional mergers where shareholders of the merging companies are issued shares of the merged entity.
While a share swap transaction prima facie appears simple, it comes with its fair share of regulatory compliances. For instance, a company issuing shares as consideration in a share swap structure, instead of paying cash, must comply with the preferential allotment provisions of the Companies Act, 2013. For instance, an unlisted issuer company has to obtain a report from a registered valuer appointed by the audit committee or board of directors. It will also need to make detailed disclosures of the share swaps in the notice calling the general meeting. Given that most startups are private companies, most of these compliances become onerous.
Another important step in a share swap transaction is determining the share swap ratio. Share swap ratio is the ratio in which one company offers its own shares in exchange for the shares of the other company. Important factors in determining this figure include book value, earnings per share, pre-tax profits, company size and long-term debt. These ratios are critical and failure to agree on the same can be a deal breaker.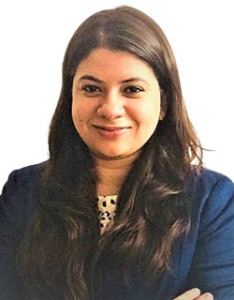 Overseas-based shareholders have to additionally comply with foreign exchange laws. Previously, foreign exchange policies towards cross border share swaps were not particularly investor friendly. To enable further consolidations, the Reserve Bank of India (RBI), in November 2015, amended foreign exchange laws and permitted companies operating in sectors falling under the automatic route to issue share swaps without obtaining prior government approval. Swap structures involving companies operating in sectors falling under the government route still require prior approval of the appropriate government department under the Foreign Exchange Management (Transfer or Issue of Security by a Person Resident Outside India) Regulations, 2017.
Share swaps are a permitted source of funding overseas direct investment. The Foreign Exchange Management (Transfer or Issue of any Foreign Security) Regulations, 2014, allow domestic companies to invest in overseas joint ventures (JV) or wholly-owned subsidiaries by way of share swaps. In a corporate restructuring scenario, where it is proposed to merge a JV registered overseas with an Indian company, the JV partner would receive shares of the Indian company as per the merger scheme. Such a share swap would fall under the regulations.
The RBI aims to ensure fair pricing of transactions between Indian and foreign parties, and share swaps are no exception. In cases of swap of shares of a domestic company, valuation has to be done by a merchant banker registered with the Securities and Exchange Board of India (SEBI), or by an investment banker registered outside India. This requirement is more onerous as opposed to ordinary share issuances and transfers where pricing can be certified by, among others, chartered and cost accountants. Where the transaction involves acquisition of shares of an overseas company by swap of shares of an Indian company, valuation of shares of the overseas company has to be done by a category I merchant banker registered with SEBI or an investment banker or merchant banker registered outside India.
The share swap regime also entails certain practical challenges involving shareholders' rights and governance issues concerning the incoming shareholders. Since both acquirer and target tend to have investors at different stages of lifecycle, friction may arise if incoming shareholders secure the same terms as are available to existing shareholders. Thus, balancing rights of various investors and finding the right leverage becomes crucial.
Despite its challenges, the share swap framework is becoming common. It facilitates acquisitions even when the transaction is unviable due to cash crunch. However, it is advisable that all contractual terms relating to the share swap, including shareholders' rights, are agreed and documented at the term sheet stage of the transaction.
Ashwini Vittalachar is a partner and Gauri Khanna is an associate at the New Delhi office of Samvad Partners.

Bengaluru | Chennai | Hyderabad | Mumbai | New Delhi
Contact details
Bengaluru | Tel: +91 80 4268 6000
Chennai | Tel: +91 44 4306 3208
Hyderabad | Tel: +91 40 6721 6500
Mumbai | Tel: +91 022 6104 4000
New Delhi | Tel: +91 11 4172 6200
Email: [email protected]
Website: www.samvadpartners.com