Artificial intelligence (AI), machine learning and deep learning are growing trends being developed across various magnitudes encompassing tremendous amounts of data. This collation of data has made impossible things possible, improbable things positive, and many things available to individuals with a few clicks. With this data growth, we are progressing towards a world that rests on mathematical probabilities.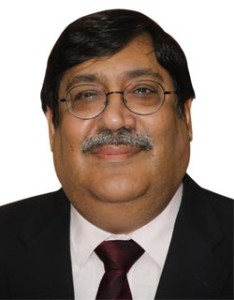 Take the probability that a rat might die if it doesn't escape the cat vis-à-vis the possibility that the cat might catch him before he escapes. In order to assist itself, the rat requires a lot of data to analyze the probability of survival, how to effectively extract the data to understand its opponent, and all of this through de-codifying the algorithms created by its community.
The energy propelling all these probabilities is "big data", often referred to as high-volume, high-velocity and high-variety information, and its effective analysis. These applications with machine learning tools are recording every bit of information fed into their systems with or without knowledge from the users, as there is so much information, with limited ability to utilize it to our advantage.
We have relied on these applications, but isn't all of this at the expense of data privacy? The online form we fill in for bank insurance, the statistical data recorded from our FitBit, even the posts we upload on social media – it is evident that this use of big data in all volumes, sizes, shapes and patterns has major implications for privacy, data protection, creativity, territoriality and related rights of individuals and of big data users, all of which need to be unlocked.
Is AI killing privacy?
As big data proliferate, there arise numerous holes in existing legislation, on national and international levels. Although privacy is not a novel concept, this aggregated data growth is augmenting a challenge leading to moral risks and questioning our need for protection of human integrity vis-à-vis the need to foster human development.
At this rate, AI applications are bound to have major implications in the cybersecurity field, with increasing risks to private information being made public, spams, data theft, phishing, lack of data monitoring, collection limitation, etc. Although some organizations have introduced software such as Amazon Macie or OpenAI and DeepMind AI, there is still a vast grey area.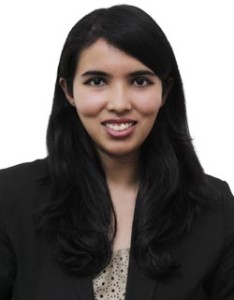 Data privacy integration in India
The Supreme Court in India in its recent judgment in the landmark case KS Puttaswamy & Anr v Union of India & Ors attempted to adjudicate over this battle between data privacy and essential data collection by government agencies. It held that the right to privacy is a part of right to law and is at par with preserving right to dignity. The court observed the need to formulate a comprehensive data protection framework and has directed the Ministry of Electronics and Information Technology, which constituted a committee of experts in July 2017 under the chairmanship of Justice BN Srikrishna, to identify key data protection issues in India, to recommend methods of addressing them, and to accordingly prepare a draft data protection bill to be introduced in parliament.
The court's verdict has certainly placed privacy on a higher pedestal in democracy, including essential aspects of human integrity, freedom and dignity while attempting to strengthen the platform between individual and state.
It is pertinent that a strong articulation towards privacy being recognized as a fundamental right is essential, as there has been a rampant increase in privacy infringement by various state and non-state actors, which is the real danger in present times, before man-made inventions start controlling the man.
Gaping uncertainty
Stephen Hawking rightly said: "Whereas the short-term impact of AI depends on who controls it, the long-term impact depends on whether it can be controlled at all."
We need to understand that this debate is not limited to just big data, or applications and data, or even big data in relation to protection of this data. It is beyond this. The growth of AI is now progressing at rapid speed, with a major shift taking place from algorithm to big data, with the need of the hour for data privacy and the ability to understand and regulate it.
This new form of data generation and transmission has resulted in innumerable legal complexities and uncertainties that need immediate intervention. It is essential that before we regulate or analyze, we must decode this information without letting it virtually take command over our lives and our privacy. All of this can only occur when we understand the big data out there.
Pravin Anand is managing partner at Anand and Anand, and Mrinali Menon is an associate at the firm