"A film is a petrified fountain of thought." When Jean Cocteau said these words he would not know that much later they would sum up a revolution in the entertainment industry. Bollywood, regional cinema, television and other entertainment businesses are encountering profound disruption to their prima donna status. The COVID-19 pandemic may show who does and who does not have the flexibility to meet a world that has been turned upside down.
Online, on-demand content distribution was once reserved for old films or those that had not been released in theatres, but the pandemic has brought about an upheaval. Social distancing has consigned theatre experiences to an uncertain future, changing consumer behaviour and transforming the delivery of content. It is unknown when multiplexes and movie theatres will reopen, if at all. In the meantime, housebound audiences are increasingly receiving over-the-top (OTT) content. Streaming platforms such as Netflix, Amazon Prime Video, Disney+Hotstar, Voot, and YouTube have become firmly established during the lockdown.
For the film industry, the pandemic's stay-at-home mandate has meant that movie theatres remain empty, major movie releases have been deferred, and the viewing public are watching premium video-on-demand (VOD) daily. Some movies that were to be released in theatres are going directly to Amazon Prime. Consumption of content is not restricted to TV. The number of smartphones outnumbers the number of TVs. Revenue came mainly from two sources: advertisements between screen content, and subscriptions. An unforeseen and ironic consequence of increased OTT viewership is that there has been no corresponding increase in advertising revenue. Large accounts in the retail and transport industries have been especially hard hit; businesses are in trouble, restricting spending and curtailing future campaigns. Flexible subscriptions, such as shared accounts on Netflix, and daily and weekly subscriptions on Sony Liv, are necessary to keep audiences loyal. The costs of creating and acquiring content for OTT platforms are a significant factor. With the consequences of the pandemic pushing premium content to OTT release, acquisition costs rise because the model is based on negative cash flow: acquire first, recover later. Although existing revenue models will probably survive, subscription plans will dominate the market.
The Telecom Regulatory Authority of India should lead on a regulatory framework for OTT communication services. The industry needs to know how OTT services might use the existing telecommunications infrastructure, what revenue models will be acceptable from tax and regulatory perspectives, and what interoperability there will be between the various OTT services, and between OTT services and telecom networks.
As to content, OTT operators are self-regulating. Netflix, Disney+Hotstar, ALTBalaji, and others have adopted codes of best practice governing their content. It is not certain whether the Central Board of Film Certification can intervene in content released on OTT platforms, especially where there is no prior theatrical release. Distributors of films must follow certification rules, and television broadcasters have to adhere to programme and advertising codes. The owners of web series, films and other content available only online or on digital platforms have no such restrictions. OTT platforms, as intermediaries, may have to comply with the Information Technology Act, 2000. The Information Technology (Intermediary Guidelines) Rules, 2011, provide a due diligence framework in respect of the information being hosted or published by an intermediary.
Reruns of classic serials have been an attempt to make up for the dearth of new content. It may be that there will be no flood of hitherto postponed releases in 2021, as many films may simply be abandoned and those releases that happen will face the challenges posed by social distancing. Audiences that have become accustomed to watching films at home may not have the patience to accept the leisurely rollouts of the past. Cinema theatres may offer similar experiences to live theatres, with fewer movies being screened but with higher-priced tickets and an emphasis on premium amenities, hospitality services and offerings, and social events.
At the end of Bollywood films the hero finally vanquishes the villain, but will Bollywood be able to take on the coronavirus pandemic and arrive at a happy ending? Futuristic transformation and disruption may be its new face. However, Bollywood has constantly reinvented itself ever since India's first talkie in 1931 and thrived. Like another icon tested in the fire, Bollywood should be able to say "I'll be back!".
Sajai Singh is a partner at J Sagar Associates.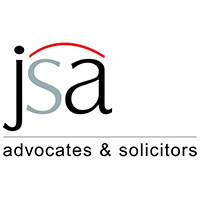 J. Sagar Associates
Level 3, Prestige Obelisk 3, Kasturba Road, Bengaluru – 560 001, India
New Delhi | Gurugram | Bengaluru | Chennai |
Hyderabad | Ahmedabad | GIFT IFSC
Contact details
Sajai Singh
Tel: +91 80 435 03627
Email: sajai@jsalaw.com
Website: www.jsalaw.com