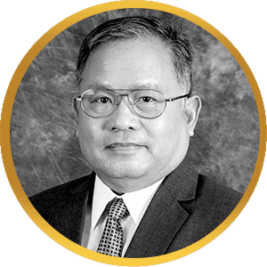 Alexander Poblador
Poblador Bautista & Reyes

Arbitration; real estate finance and project development; bankruptcy and corporate reorganization
Alexander J Poblador is the founding partner of Poblador Bautista & Reyes (PBR), one of the leading law firms in the Philippines. He has extensive experience in commercial litigation and international arbitration. He represents the San Miguel Group of Companies, the Ayala Group of Companies, SM Development Corporation, PepsiCo, United Overseas Bank, Bank of Commerce, among other companies.
Alexander was graduated from the University of the Philippines, AB Political Science, cum laude in 1974, and LLB, cum laude and class valedictorian in 1978. He obtained his LLM (DeWitt Fellow) at the University Michigan at Ann Arbor in 1982.
He has argued before the Supreme Court in high profile cases, the most recent one being the quo warranto petition filed by the Solicitor General against the Chief Justice in 2018, where he served as lead counsel for the Chief Justice. He sits in the boards of several corporations, including the board of San Miguel Corporation.
Tell others about this lawyer