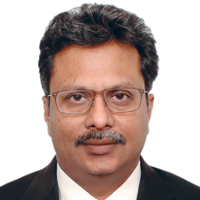 Arbitration & alternative dispute resolution; corporate & commercial; infrastructure
Mahesh Agarwal, the managing partner of Agarwal Law Associates, a full-service law firm, is a leading figure in the field of dispute resolution in India. He has won several accolades from leading organizations for his role and contribution in the legal field.
Mahesh has a diverse practice across the country with a major presence in the Supreme Court. His expertise ranges from disputes in the field of insolvency, arbitration, commercial, civil, disputes, corporate criminal to regulatory disputes in the field of energy, mining, telecom and others. His clients include the top corporate groups of India.
Mahesh is a third-generation lawyer and an alumnus of the prestigious Shri Ram College of Commerce and Government Law College, Mumbai.
Tell others about this lawyer